High River to Host 5th Annual Skate Mania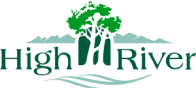 by Town of High River
11/07/2022
Community
High River to Host 5th Annual Skate Mania
HIGH RIVER – The Town of High River has received incredible community support for Skate Mania over the past five years. Skate Mania is an annual event where skateboard, scooter and bike enthusiasts can show off their skills and tricks with friends, family and spectators.
We are happy to announce that we will be hosting our 5th annual Skate Mania starting July 13, 2022. Come out and enjoy some fun with your skateboard, scooter, or bike! The 2022 Skate Mania will have music, food, prizes, and a special visit by the Block Party Trailer.
All Skate Mania activities will occur from 4 pm to 7 pm at the High River Skatepark located on 10th Street SE, across from Highwood High School.
2022 Skate Mania event dates are as follows:
July 13
July 27
August 10
August 24
September 7
We know you are as excited as we are to see another year of Skate Mania in High River and can't wait to see all of you at the Skate Park.
For more information on Skate Mania, please get in touch with Youth and Social Well-being Programmer Caitland Asmundson, at casmundson@highriver.ca or by calling 403-652-8620.
-30-
For more information:
Town of High River
403-652-2110