High River Cooling Stations Provide Relief from Heat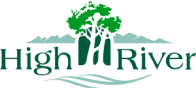 by Town of High River
12/07/2022
Community
High River to Set Up Cooling Stations for Heat Relief
HIGH RIVER – The Town of High River will set up cooling stations this summer to help people find relief during the extreme temperatures we may continue to experience this summer. Residents are reminded to stay hydrated and safe this summer as temperatures are on the rise. When possible, plan ahead to minimize your time outdoors, drink lots of water, be sure not to leave people or pets in the car and find ways to keep cool.
The Town's Family and Community Support Services (FCSS) Resource Centre, Greater Foothills Family Centre, and the Bob Snodgrass Recreation Complex are available to residents as cooling places to take a break from the heat.
Weekdays: FCSS Resource Centre & Greater Foothills Family Centre – Open weekdays from 8:30 a.m. to 4:00 p.m.
Evenings and through the weekend: Bob Snodgrass Recreation Complex
Please visit www.alberta.ca/extreme... for more resources to help with heat!
-30-
For more information:
Town of High River
403-652-2110