Interim Operating Budget Approved as Council Prepares for 2023 Budget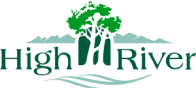 by Town of High River
16/12/2022
Council 2024 Budget
High River – At their December 12 meeting, High River's Town Council approved an Interim Operating Budget for 2023. The Interim Budget allows the Town to continue delivering programs and services to residents, businesses, and stakeholders, while Council begins to deliberate the 2023 Municipal Budget in the new year.
In January Council will begin discussion of the 2023 Municipal Budget.
Watch for dates and details in the new year, by following the Town's social media and website.
Subscribe to receive Town news or 2023 Municipal Budget news to your email inbox: visit highriver.ca/news and select 'All News' or '2023 Budget.'
- 30 -
Media Contact:
Craig Snodgrass
Mayor – Town of High River
www.highriver.ca
csnodgrass@highriver.ca
Ph: 403.652.2110
"Making A Positive Difference Now and For Generations to Come"