One Lane Closure in Effect on 5 Street and 4 Avenue SE | November 7 & 8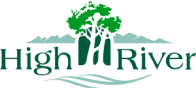 by Town of High River
06/11/2023
Construction
One Lane Closure in Effect on 5 Street and 4 Avenue SE | November 7 & 8
HIGH RIVER - A single lane closure is scheduled for 5th Street SE and 4th Avenue SE from Tuesday, November 7th to Wednesday, November 8th to install groundwater monitoring wells.
Please be aware that traffic signs will be in the area to guide drivers but anticipate delays during this period. A complete list of details is below:
What: One-lane road closure.
Where: 5 Street SE and 4 Avenue SE. Please see the map below for details.
When: Tuesday, November 7 to Wednesday, November 8.
Why: Installation of groundwater monitoring wells.
Residents are asked to obey all signage in the area and watch out for workers and equipment during working hours.
Stay tuned to our social media accounts and highriver.ca/news for current and upcoming projects and road closures.
- 30 -
For more information:
Town of High River
403-652-2110