Pool Closed Due to Contamination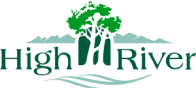 by Town of High River
16/05/2022
Maintenance Parks & Recreation
Pool Closed Due to Contamination
HIGH RIVER: Attention Bob Snodgrass Recreation Complex Patrons: Due to contamination, the pool is closed until further notice.
Our staff is working hard to fix this contamination, but must wait an appropriate amount of time before opening the pool to the public.
We appreciate your patience and understanding through this process.
Please stay tuned to our social media accounts and highriver.ca for updates on High River's Parks and Recreation, including pool closures, area schedules, and class registration.
-30-
For more information:
Town of High River
403-652-2110