Public Works Makes Life Better for All of Us! Appreciation Day Events May 24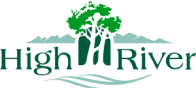 by Town of High River
10/05/2023
Community
Public Works Makes Life Better for All of Us! Appreciation Day Events May 24
HIGH RIVER – Across North America, Public Works Week is recognized from May 21-27. This year's theme is 'Connecting the World Through Public Works'. The Town of High River invites residents to connect with your Public Works team on May 24 as we express appreciation for their work.
This is your opportunity to connect with the Town's Public Works team to ask questions and learn more about their services.
May 24, 2023:
Tour a showcase of Public Works equipment at the Rec Complex from noon to 2 p.m.
Connect with Public Works staff to ask questions about their services.
Public works staff help keep communities strong by providing services related to roads, pathways, water, wastewater, stormwater treatment, garbage collection, recycling, and maintenance of our public buildings and spaces. These services help make our community a great place to live and work.
Join us in celebrating the quiet work these professionals do that makes life better for all of us.
Visit the North American Public Works Association for more information about National Public Works Week.
To view this year's event in the Town's event calendar, visit highriver.ca/public-works-day.
Stay tuned to our Town social media accounts as our team will share educational information throughout Public Works Week!
See you on May 24!
-30-
Town of High River
Ph: 403-652-4657