Recycling Live Christmas Trees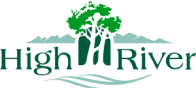 by Town of High River
23/12/2021
The Town of High River encourages residents to recycle live Christmas trees at the yard waste drop-off centre after the holiday season.
The drop-off centre is located at the Recycling Centre at 640 7 Street NW. Remove all decorations before dropping off live trees. Residents can also recycle wrapping paper and boxes at the same location.
The Recycling Centre will be closed from December 24 - 26 and on January 1, 2. It will be open to regular hours again on Monday, January 3.
For more information on recycling, visit highriver.ca/recycling.
Enjoy the holidays, and thank you for recycling!
-30-
For more information, contact:
Town of High River
403-652-2110