Update - Delayed Start to Sunshine Lake Retaining Wall Maintenance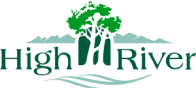 by Town of High River
03/10/2023
Community Construction
Updated October 3, 2023

High River - Work to repair the existing stone retaining wall on the West side of Sunshine Lake will begin after the long weekend due to equipment delays. Pathway users will be advised of the new start date. When work begins, please watch for signage and adjust walking routes as needed to accommodate the work. If the weather cooperates, the work should be completed in about a week.
Along with retaining wall maintenance, crews will be removing dead plant material in the shrub beds and preparing the area for planting in Spring 2024.
The total cost of the capital funding project is $50,000 and was approved by Council in the 2023 Budget.
- 30 -
For more information:
Town of High River
403-652-2110