Road Closure and No Parking on High Glen Place | June 16, 2023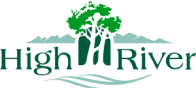 by Town of High River
15/06/2023
Construction
Road Closure and No Parking on High Glen Place | June 16, 2023
HIGH RIVER – Please be advised that a road closure and no parking will be in effect on High Glen Place on Friday, June 16, 2023, starting from 7 am. This closure is necessary to repair water service lines in the area.
During the closure, access to High Glen Place will be restricted, and vehicles will not be allowed to park along the affected stretch of road.
Complete project details can be found below:
Where: 1104 High Glen Place. See the map below.
When: Friday, June 16, 2023.
What: Road closure and restricted parking.
Why: Water service line repair
Residents are asked to obey all signage in the area and watch out for workers and equipment during working hours.
Stay tuned to our social media accounts and highriver.ca/news for current and upcoming projects and road closures.
Thank you for your cooperation.
- 30 -
For more information:
Town of High River
403-652-2110
Town of High River