Free SafeTalk Suicide Prevention Workshop – Register Now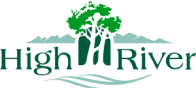 by Town of High River
19/07/2023
Community
In doing our part to create hope through action, Family Community Support Services (FCSS) are offering a free SafeTalk suicide awareness workshop on September 11th, 8:30 am - 12:00 pm.
This 3.5-hour workshop will alert you to warning signs indicating someone is considering suicide. The workshop emphasizes the importance of recognizing the signs, communicating with the person considering suicide and getting help or resources for the person considering suicide.
For workshop details, view the registration form.
-30-
For more information, contact:
Kaylee Vipond-Miller
Community Support Services Coordinator, FCSS
kvipond-miller@highriver.ca