Short-Term Bridge Closure for Yearly Flood Gate Testing – May 7, 2023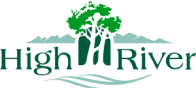 by Town of High River
21/04/2023
Community Maintenance
Short-Term Bridge Closure for Yearly Flood Gate Testing – May 7, 2023
HIGH RIVER – On Sunday, May 7, from 6:00 – 8:00 p.m., the Town of High River will close a portion of Centre Street Bridge to clean and test the flood gate. The flood gate is tested every spring to ensure it functions properly and is clean and debris-free.
High River is one of the most flood-protected communities in North America. The Centre Street flood gate plays a vital role in ensuring the safety and security of our community. We understand this temporary closure may be inconvenient and thank everyone for your patience and understanding.
Residents are advised to plan alternate routes while this work is being undertaken:
Where: Centre Street and Macleod Trail
Date: Sunday, May 7, 2023
Time: Closure will begin at 6 p.m. and be in place for approximately 2 hours.
While work is underway, please note the following:
Barricades will be in place at the intersection of Centre Street and Macleod Trail.
Centre Street will be closed at High Country Drive with barricades in place.
The sidewalk at Centre Street Bridge will be closed to pedestrians.
We encourage residents to come and watch the work on the flood gate. Our Protective Services team members will be on hand to answer your questions. Please respect the barriers in place to ensure the safety of workers and the public.
The Town of High River is a flood mitigation and emergency response leader. For more information, please visit highriver.ca/flood-protection.
-30-
Media contact:
communications@highriver.ca