Town of High River to Take Over Operations at the Charles Clark Medical Centre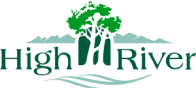 by Town of High River
25/10/2023
Community
Town of High River to Take Over Operations at the Charles Clark Medical Centre
HIGH RIVER – Town Council approved the acquisition of the Charles Clark Medical Centre at a purchase price of $1,090,000 during their Regular Meeting of Council on October 23.
As part of this agreement, the Charles Clark Medical Centre Ltd. will be dissolved, and C.C. Medical Centre Ltd will cover the associated costs. The Town will take over the management and operation of the facility in 2024.
Council acknowledges the vital role doctors and healthcare professionals play in our community. They believe this acquisition will secure the facility's future and ensure the delivery of high-quality medical services to the community.
Please note that this purchase will not disrupt the current tenants or clients who use the facility for medical purposes. Business will continue as usual.
For the latest updates, news, events, and community programs, please visit highriver.ca/news and follow our social media accounts.
- 30 -
For more information:
Town of High River
403-652-2110