Town Office and Facility Closures for Remembrance Day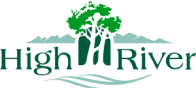 by Town of High River
08/11/2023
Community
Town of High River offices and facilities will be closed on Monday, November 13 to observe Remembrance Day, except the Bob Snodgrass Recreation Complex and the Recycling Centre.
The recreation complex will be open for regular hours on November 13. On November 11, it will be closed to the public except for a High River Junior Flyers game taking place on the large ice surface. The Recycling Centre will also be open on November 13, and will be closed on November 11. There are no changes to the garbage collection schedule.
Regular meetings of Town Council are moved to Tuesday, November 14. Council meeting agendas and livestream information are available on the Town's iCompass portal.
The following facilities will be closed on November 13:
Town Hall
FCSS Resource Centre
Public Works
Fire Administration and RCMP Administration
The Greater Foothills Family Centre will be closed on Saturday, November 11 and Monday, November 13
Emergency Services are not impacted by these closures. In an emergency, always call 9-1-1.
We hope everyone can spare two minutes in silence to think, show respect, express gratitude, and commemorate Canada's veterans.
- 30 -
For more information:

Town of High River
403-652-2110