Town Soon to Launch Community Wellbeing Checkup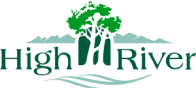 by Town of High River
05/10/2023
Community
HIGH RIVER — More than ever before, wellbeing matters. The Town will soon be launching a survey to better gauge residents' needs and continue to improve services for the whole community.
The rapid pace of societal change is giving rise to increasingly complex individual needs, and as a result, people need more help. We are dedicated to understanding why this happens and how we can help.
In collaboration with your valuable insights, the Town of High River and our community leaders are eager to gain a deeper understanding of our residents' requirements for an improved quality of life. Your input will serve as the guiding force behind our decision-making processes.
The survey will be available in both print and online formats. We encourage you to remain engaged on the Town's social media channels and await further updates. More details can be found on the Community Wellbeing Checkup webpage.
We believe that together, as a community, we can find solutions!
-30-
For more information:
FCSS Resource Centre
403-652-8620