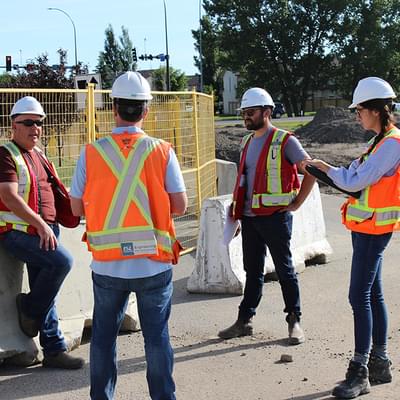 Development Permits
Templates for use by developers proposing major development projects and subdivisions.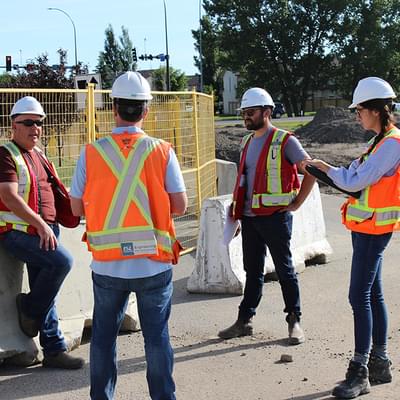 Current Development Permits
Development Permit No: 1004/2023
The following development permit applications have been considered by the Development Authority and given conditional approval subject to appeal. A mandatory twenty-one (21) day appeal period is required for anyone claiming to be affected by these notices.
Development permit applications have been issued for the following addresses:
Appeal period ends: March 30, 2023
Development Permit No: 1004/2023
Proposed Development: Single-detached Dwelling with Variance - Front Setback
Civic Addresses: 432 Macleod Trail SW
Legal Addresses: Plan: 211 0937; Block: B; Lot:33-34
For more information, CLICK HERE
Most types of development within the Town require a Development Permit.
The Town of High River Land Use Bylaw indicates the type of development allowed in each of the six districts and outlines the rules associated with them.
Before conducting any development in High River, check to see if you need a Development Permit by reviewing the Land Use Bylaw. The Land Use Bylaw outlines when a Development Permit is not required, however, the bylaw must still be complied with.
Our Planning Staff are here to help, please contact us if you have any questions or to book a pre-application meeting

Thinking About Applying for a Development Permit?
Step 1: What is your zoning?

Once you know your zone/district – please review this section of the Land Use Bylaw in order to answer the question in step 2
Step 2: Is your proposed use discretionary or permitted?
Permitted means:
Allowed in the district in the Land Use Bylaw
Must conform with the applicable provisions of the Town of High River Land Use Bylaw
Will be approved with or without conditions
Discretionary means:
Allowed at the discretion of the Town of High River Development Authority
May or may not be compatible with neighboring uses
May be approved with conditions
May be refused
In some circumstances a Development Permit is not required. Please be sure to review the Development Permit Not Required Section in the District that applies to your site. If you think the "Development Permit Not Required" section may apply to your project, be sure to confirm with the Planning Department.
Step 3: Book Pre-Application Meeting
Pre-Application Meeting Requirements

A pre-application meeting gives a chance for the applicant and Town staff to sit down and discuss the details of the proposed subdivision. It is an opportunity to identify concerns and answer questions early in the process and can save time and cost. The applicant is asked to bring all of the available information that they have to the meeting to give planning staff a clear picture of their proposed subdivision. Planning staff will clearly outline the processes, identify any issues or concerns and provide you with the application forms and fees associated with your proposed subdivision.
Once applicants have compiled the materials identified as required during the pre-application meeting, they must arrange an Application Completeness Meeting with Planning staff in order to ensure their application package is ready for submission.
Contact the Planning Department to book your meeting.
Processing and Timelines

The Municipal Government Act currently mandates a 40 day period to render a decision upon receipt of a complete application. This timeline can be extended if the applicant enters into an agreement with the development authority to extend the 40 day period.
The release of the Development Permit is dependent upon the timeline requirements necessary for the applicant to satisfy any 'prior to release' conditions attached to the decision.
---
We're here to help, contact us!
309B Macleod Trail S.W., High River, Alberta
Monday to Friday 8:30am - 4:30pm (Closed on statutory holidays)
planning@highriver.ca
403-603-3407
Maps
COVID-19 Information
Frequently Requested Bylaws
Report a Concern