Filming on 112 St E June 3 and Overnight - Temporary Partial Closure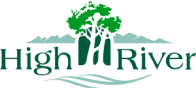 by Town of High River
02/06/2022
Community
Overnight filming will require the temporary closure of a portion of 112 Street E starting Friday, June 3, continuing to Saturday at 6 AM, with filming occurring 9 PM to 3 AM. During this time residents are advised to watch for intermittent traffic control while filming occurs.

Please note traffic controls in place:

Film crews will arrive and begin setting up for filming at 6 AM June 3 near Farmboy Landscaping.
Traffic controls will be in place just south of 498 Avenue E and on 112 Street E just south of Goldenview Storage
Filming will occur overnight (9 PM to 3 AM), with crews departing the area by 6 AM
Residents are asked to keep their distance from the production, follow traffic signs, and remain patient while filming occurs.
The Town is proud to be a film-friendly community. Support from residents is greatly appreciated and maintains High River's status as a preferred film destination.
Updates on film locations and temporary traffic detours will be continue to be provided as filming continues.
-30-
For more information, please contact:
Town of High River
403-652-2110