2 Ave Pathway Opening to Pedestrian Traffic | August 31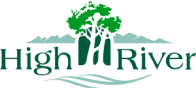 by Town of High River
31/08/2023
Construction
2 Ave Pathway Opening to Pedestrian Traffic | August 31
HIGH RIVER – Just in time for the school season, accelerated progress has been made on the construction of the 2 Avenue pathway, providing a safe and accessible route for everyone.
Safety First, Especially for Our Kids
Anticipating a high volume of pedestrians, especially school children, we want to assure you of our dedication to community safety. Town staff will keep a watchful eye on this pathway, along with a listening ear for your feedback. If concerns arise, we will promptly enhance signage or take other steps to better guide users.
Connection Point added for Easier Commute
A new connection point has been added to 2 Avenue SE. This link seamlessly joins the Happy Trails pathway with the Sunshine Lake pathway, making leisurely walks and bike rides in our community even smoother.
Exploring the Pathway
Starting at the northwest corner of the south roundabout, this pathway extends westward, offering easy access to the Landfill Park area. A safe pedestrian crossing at 2 Avenue and the Landfill Park access point has been established to ensure your safety and convenience. This crossing will enable pathway users to continue westward using the existing sidewalk and head further south, connecting to the Sunshine Lake pathway and Joe Clark School.
Entering Closed Work Areas is Against the Law
Be aware that construction at the south intersection of the Hamptons Bypass project is set to continue. For your safety and the safety of workers, it is critical that no one enters closed work zones. Not only is this unsafe – it is against the law. Each one of us plays a role in ensuring the safety of our community. Let's remain vigilant for one another and avoid any restricted areas. To report a concern, please visit highriver.ca/report-a-concern.
Stay Safe and Happy Walking!
- 30 –
For more information:
Town of High River
403-652-2110