A New Special Events Coordinator Hired for the Town of High River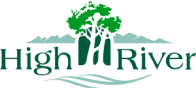 by Town of High River
08/03/2023
Business Community Sports & Fitness Parks & Recreation Council
High River – Council has addressed one of its top strategic priorities by creating and hiring a Special Events Coordinator. Heather Ross has been hired for the role, she brings a wealth of experience in event planning and management to the Town.
This position will continue to promote our "people first" focus by adding new events to diversify options for our residents, businesses and visitors while providing a key contact for existing community events. Heather will provide event related support and guidance to event organizers. This may include guidance on the application process, recommendations, and on-site event support. Her role will also include Town planned events in which she will oversee the event logistics for residents to enjoy.
Heather will be working alongside the Town's Parks and Recreation team in the Bob Snodgrass Recreation Centre.
-30-
For more information:
Town of High River
403-652-2110