Annual Green Sweep: May 14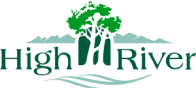 by Town of High River
02/05/2022
Community Maintenance
Spring Cleaning for the Community
HIGH RIVER, AB: On Saturday, May 14, volunteers will be cleaning up green spaces around the community during the 18th annual Green Sweep, hosted by the Town of High River.
Volunteers are needed to help with activities such as raking leaves, collecting branches and picking up garbage. The Town will identify priority areas within the community that require clean-up; however, volunteers may choose to clean up in other areas.
Volunteers will meet at the East parking lot of the Bob Snodgrass Recreation Complex (228 12 Ave. S.E.) at 9 am. The Community Block Trailer will be on hand, and everyone will receive maps and coffee to start the day. There will also be a brief safety orientation before heading out into the community to clean up. The event runs until noon, when volunteers are invited to return for a free brown bag lunch.
During the Green Sweep event, residents have an opportunity to drop off items for recycling, courtesy of Alberta Recycling and eCycle Solutions. Note that these items are accepted for recycling at the Town's Recycle Centre:
Small appliances: microwaves, clocks, fans, hair dryers, heaters, irons, toasters, shavers, vacuums
Electronics: televisions, computer monitors, desktop computers, servers, laptops, notebooks, tablets, keyboards, mice, computer speakers, cables desktop printers, scanners, fax machines, photocopiers, and multifunction printers
For a complete list of items that can be recycled, visit the Alberta Recycling and eCycle Solutions website.
Waiving landfill tipping fees
From May 12-14, the Town will pay the tipping fees for High River residents taking non-commercial, residential waste to the Foothills Regional Landfill. Must be a current resident of High River
The tipping fees will also be waived for Household Hazardous Waste (HHW) in quantities under 20 litres. Residents dropping off more than 20 litres of HHW will be charged the standard fees at the Foothills Regional Landfill
Household Hazardous Waste will not be accepted at the Recreation Complex and must be taken to the Foothills Regional Landfill
-30-
For more information:
Parks and Recreation
403-652-4042