Annual Sidewalk Maintenance Around Town September 29-30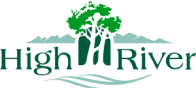 by Town of High River
28/09/2022
Community Maintenance Construction
HIGH RIVER – Safe Sidewalks work crews will be in various locations throughout High River on September 29 and 30, completing annual sidewalk maintenance. This will include some sidewalk grinding and slab lifting where needed. Please keep a safe distance from work crews for everyone's safety.

Who: Safe Sidewalks
When: Thursday, September 29 & Friday, September 30
Where: Various locations around High River.
What: Annual sidewalk grinding and slab lifting.
Why: To complete annual maintenance of High River's sidewalks for pedestrian safety
Check out the Town's social media channels and highriver.ca for updates on current and upcoming construction projects.
- 30 –
For more information:
Town of High River
403-652-2110