Celebrate Our Volunteers: Stars of High River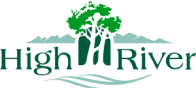 by Town of High River
04/04/2022
Community Council
Mark your Calendar for a Fun-filled, In-person Event
HIGH RIVER, AB: The Stars of High River Volunteer Celebration takes place on April 28, and nominations for volunteers are open until April 15.
What better way to enjoy the coming of Spring than to honour volunteers in our community? Let's come together in person and celebrate our people and our resilience.
"We are happy to recognize our volunteers and to do so face-to-face after an unprecedented, global pandemic," says Mayor Craig Snodgrass. "After yet another challenging year, volunteers have stepped up to help others in new ways; it's time to thank those who make significant contributions to High River. Our volunteers keep this community strong."
The annual Stars of High River event recognizes and celebrates volunteers who donate their time, skills, and passion to making this a vibrant community. This year's event will be at the Highwood Golf and Country Club and will include mingling, snacks and an award ceremony with Mayor Snodgrass and Councillors in attendance. Volunteers in the community and High River Star nominees are welcome to attend.
There are four categories to choose from when nominating a volunteer:
Senior (aged 65 years +)
Adult (20 – 64 years)
Youth (13 – 19 years)
Business
Nominations will remain open until end of day on April 15. Anyone in High River who volunteers can be nominated—Town Council will review and decide on winners for each category.
Follow the Town's social media channels for updates on this event and our weekly giveaways for those who nominate volunteers.