Centre Street Bridge Closure - September 1 & 2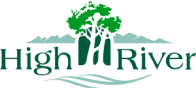 by Town of High River
30/08/2021
Construction
Centre Street Bridge Closure
HIGH RIVER: Centre Street bridge will be closed for 10 minutes to the public on September 1 & 2 between 3am – 4am.
The bridge will receive maintenance work to its bearings during this time.
Residents are asked to travel an alternate route while the bridge is closed.
Please stay tuned to our website and social media for updates on Centre Street Bridge.
-30-
For more information please contact:
Town of High River
403-652-2110