Come Inside When it's Cold - Places to Get Warm.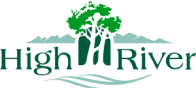 by Town of High River
20/12/2022
Community
With temperatures dropping, we want to encourage you to come inside to warm up if you are passing by any of our Town Facilities that are open during the Holiday Season. If you need further assistance, please visit one of the nearby shelter's, listed below:

Rowan House (Women only): Call or text the 24-hour Support Line 403-652-3311
Drop-In Centre: 1 Dermot Baldwin Way SE
Inn From the Cold (Families only): 110 11th Ave SE, Calgary
The Salvation Army Men's Shelter: 420 9th Ave SE, Calgary
The Salvation Army Women's Shelter: 1731 29th St. SW, Calgary
The Salvation Army Family Shelter: Call 403-220-0432
Mustard Seed Foothills Shelter: 7025 44th St SE, Calgary
The Community Access Program (CAP) provides discounts on many town programs, activities and support services to residents that meet specified qualifications. For eligible residents, where income and residency requirements apply, you can apply for a CAP card which is available through the FCSS Resource Centre here: FCSS Programs and Resources. The CAP card entitles eligible residents to a free High River library card and 50% off all programs and services through the Bob Snodgrass Recreation Centre (excluding the concession) and Cargill Field House.
Are you looking for ways to help others this Christmas? Please consider donations to the food bank or local shelters listed above.
Contact information for FCSS (Family Community Support Services) are below:
Address: 251 9 Ave SW High River, (Culture Centre)
Hours: Mon – Fri 830 – 4 pm. Closed from December 26th to January 3rd
Email: fcss@highriver.ca
Phone: 403-652-8620
- 30 -
For more information:
Town of High River
403-652-2110