Concrete Pouring for new Curling Surface to Occur on June 29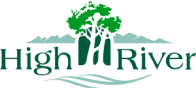 by Town of High River
24/06/2022
Community Sports & Fitness Parks & Recreation
HIGH RIVER – Work is underway to complete a new surface for the curling rink in the Bob Snodgrass Recreation Centre (BSRC). The new surface is expected to be ready in time for the fall curling season.
*On June 29, 2022, plans are in place to pour concrete for this surface. Residents in the area please note a change to the original schedule. Work will all take place in one day, June 29.
Please note the following details:
Timing:

Work will begin in the morning on June 29 and will continue through the day until completed, barring any unavoidable delays. Once work begins to pour concrete, it cannot stop.

Increased Traffic and Large Trucks:

Large concrete trucks will be moving in and out of the BSRC from adjacent streets There will be several concrete trucks coming and going resulting in increased traffic during this work

Noise:

There will be noise related to the trucks and crews at work.

Contact information:

Town Bylaw staff along with Parks and Recreation staff will work with the contractor and monitor work as it progresses.

Questions: Parks and Recreation – office hours phone - 403-652-4042

Bylaw complaints or concerns: - Bylaw 24/7 phoneline - 403-603-3643
Thank you for your understanding and patience during this phase of this project. We are excited about the new surface which will be a great addition to the BSRC and our community.
- 30 –
For more information:

Town of High River Parks and Recreation
403-652-4042
parksandrec@highriver.ca
To subscribe news and events postings from the Town of High River, click here and complete the 'Subscribe Today' online form. Receive news and event alerts straight to your inbox.