Crews to Close 3rd AVE SE July 12 to July 15 to Install Groundwater Wells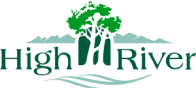 by Town of High River
08/07/2022
Construction
Crews to Close 3rd AVE SE July 11, 14 & 15 to Install Groundwater Well
HIGH RIVER – Construction crews will be closing 3rd Ave SE between 4th Street and 5th Street to install groundwater monitoring wells on Monday, July 11, Thursday, July 14, and Friday, July 15. 
A complete list of details is below: 
When:  July 11, 14-15 between 9 a.m. and 3 p.m.
Where: 3rd Ave SE between 4th St and 5th St (see map below).
Why:  Installation of groundwater monitoring wells. These wells help ensure water levels are sufficient for water to be pumped through hydraulic systems for residential use.
Road closures during the completion of this project are as follows:
July 11 – Intermittent lane closure. Vehicles will be able to pass the work area and flaggers will be on-site to direct traffic.
July 14 & 15 – Full road closure from 9 a.m. and 3 p.m. Detour signs will be in place for 3 Ave SE as well as 4th Ave SE.
Residents are asked to obey all traffic signs and drive cautiously while in this area. 
-30-
For more information, please contact:
Town of High River
 403-652-2110