Crews to Complete Road Repairs September 13 and 14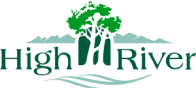 by Town of High River
09/09/2022
Construction
Crews to Complete Road Repairs September 13 and 14
HIGH RIVER – Construction crews are scheduled to complete road repairs on 6 Street SE and 10 Avenue SE on September 13 and 14.
Parking on 6 Street SE and 10 Avenue SE will be restricted during the repairs.
A complete list of details is below:
When: Tuesday, September 13 and Wednesday, September 14.
Where: 6 Street SE (between 6 Avenue and 8 Avenue) and 10 Avenue (between 13 Street and 14 Street)
Why: Repairing damaged sections of road
We thank residents for their patience during these repairs. If you have any questions or concerns with the work, please get in touch with operations at operations@highriver.ca.
For construction updates and road closures, stay tuned to our social media accounts or check highriver.ca/construction-corner.
-30-
For more information, please contact:
Town of High River
403-652-2110