Crews to Complete Water Main Repair at Centre Street and MacLeod Trail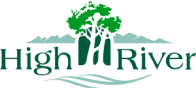 by Town of High River
04/08/2022
Construction
Crews to Complete Water Main Repair at Centre Street and MacLeod Trail
HIGH RIVER – Starting the week of August 8, crews will begin a water main repair at the intersection of Centre Street and Macleod Trail. This project is expected to finish at the end of August.
This repair is due to a major water leak discovered during an inspection completed in June 2022. If the pipe is not replaced soon, a water main break could impact nearby properties and water transmission to parts of downtown and residential areas nearby.
Throughout this project, the intersection of Centre Street and Macleod Trail will be down to one lane of alternating traffic. Traffic lights and flaggers will be present during the project.
Please note that during this project's completion, access to the Sobeys parking lot may be restricted. Sobeys will remain open during this project, and temporary access will be available.
Residents are asked to obey all flaggers and detour signs in the area. The Town understands this may be an inconvenience to High River residents, and thank you for your patience and support as this project is underway.
Please stay tuned to highriver.ca or our social media accounts for project updates, road closures and further information.
-30-
For more information, please contact:
Town of High River
403-652-2110