Shallow Utility Crews to Restore Asphalt Patches in Back Lane of 4 Avenue SW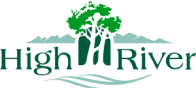 by Town of High River
20/04/2023
Construction
Shallow Utility Crews to Restore Asphalt Patches in Back Lane of 4 Avenue SW
HIGH RIVER – A back lane closure will be in effect for 4th Avenue SW on Wednesday, April 26, and Thursday, April 27 as Shallow Utility crews work to restore asphalt patches.
Signage will be posted in the area to help direct traffic; expect delays. A complete list of details is below:
What: Back Lane closure.
Where: Back Lane North and South of 4th Avenue SW. See the below map.
When: 9 a.m. Wednesday, April 26 to 5 p.m. Thursday, April 27. The closure will be in effect overnight.
Why: Crews restoring asphalt patches.
Residents are asked to obey all signage in the area and watch out for workers and equipment during working hours.
Stay tuned to our social media accounts and highriver.ca/news for current and upcoming projects and road closures.
- 30 -
For more information:
Town of High River
403-652-2110