Check Out the New Curling Arena and Enjoy Coffee with Council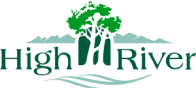 by Town of High River
02/11/2022
Community Sports & Fitness Council
HIGH RIVER – Residents are invited to join the Town of High River Council on November 7 at the High River Curling Club for a special 'Coffee with Council.' Enjoy coffee and treats and the opportunity to see the beautiful new curling ice surface completed on schedule for the 2022 curling season.
Date: Monday, November 7, 2022
Time: 6:00 – 8:00 p.m.
Location: Bob Snodgrass Rec Complex – Curling Club
As always, bring any questions, concerns, and suggestions to share with Council members, and learn about new initiatives and Council priorities as the budget discussions kick off.
Project to replace the curling and leisure surfaces:
On March 28, the contractor, Prologic, began work to replace the curling and leisure surfaces in the BSRC. Adjacent areas remained fully operational throughout the surface replacement construction. Work was in time for a smooth opening of the 2022 Curling Season!
The Curling and Leisure Slab Replacement includes the following upgrades and enhancements:
New ice surface with longer sheets
New design including reinstallation and modification of arena dasher boards
New leisure ice outside of the field of play, including the stairs on the curling side and the arena player's bench
Barrier-free access to the ice surface
Bright paint and enhanced lighting of the ice surface
The old curling and leisure surface had exceeded its life expectancy and was demolished in October 2021. The total cost of this project was $2.3 million.
- 30 -
For more information:
Town of High River
403-652-2110