Fire Hall Open House Saturday, May 6 – Meet the Team!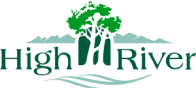 by Town of High River
21/04/2023
Community
Fire Hall Open House Saturday, May 6 – Meet the Team!
HIGH RIVER – Fire services. Bylaw Enforcement. Emergency Management.
Do you know what all three services have in common? They all operate out of the High River Fire Hall, providing protective and emergency services to the High River community.
Join us on Saturday, May 6, for the 2023 Fire Hall Open House for Emergency Preparedness Week. Event details are below:
Date: Saturday, May 6
Time: 10 a.m. to 2 p.m.
Location: High River Fire Hall (1010 5 St SE, High River, AB T1V 1A8)
Refreshments served! Enjoy food and drinks graciously donated by High River Sobeys, The Kinsmen Club of High River, and the High River Salvation Army.
Hosted by the Town of High River Fire and Protective Services team, the 2023 Open House will allow you to connect with our emergency responders to ask questions, share any concerns about our community's safety or simply come to say hello and meet the team.
Check out information about the Town's emergency response plan, local Wildfire Hazard Assessment, 72-hour safety kits, and more displayed around the Fire Hall.
Some of the Town's external partners will also attend to showcase their role in High River emergency responses. Some of these partners include:
Atco Gas
The Salvation Army
Foothills Community Immigrant Services
FORTIS
Canadian Red Cross
Citizens on Patrol
Kinsmen Club of High River
Sobeys
Family and Community Support Services
Local RCMP Detachment
The Fire Hall parking lot will be closed during the event to provide our crews with efficient responses if needed. Visitors are welcome to park on the streets surrounding the Fire Hall.
Stay tuned to highriver.ca and our social media channels for updates and additional details as the event approaches.
See you May 6!
- 30 –
For more information:
Town of High River
403-652-2110