High River Bike Rodeo June 17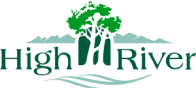 by Town of High River
16/06/2023
Community Parks & Recreation
HIGH RIVER - Join us for a fun-filled day with your bike! The High River Bike Rodeo is happening on Saturday, June 17 at the Bob Snodgrass Recreation Complex.
There will be many challenges for cyclists to complete and new skills to learn. The Town's Protective Services team will be there to provide more information about the Bike Index to protect your bike against theft and show residents how to sign up.
Participants can join a bike ride led by the High River Library Book Bike to the High River Pump Track.
The event is FREE and open to all ages, residents will need to bring their own bike. Bike helmets are required for anyone under the age of 18.
Schedule:
9:30 a.m. Bob Snodgrass Recreation Complex (East Parking Lot)
**if weather is unfavorable activities will be moved indoors to the large arena**
Skill Stations
Bike Index Information & Sign up
High River Library Card sign up
Bike ride to Pump Track Sign up (Waivers required)
**Under 8 years of age must be accompanied by an adult caregiver
11:00 a.m. Book Bike to lead ride to the High River Pump Track
For more information about the High River Pump Track's Grand Opening happening after the Bike Rodeo, click here.
-30-
For more information:
Town of High River Parks & Recreation
403-652-4042
parksandrec@highriver.ca