November is Family Violence Prevention Month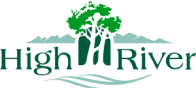 by Town of High River
15/11/2022
Community
High River, AB – At their regular meeting of Council on November 14 the High River Council read a proclamation officially recognizing the month of November as Family Violence Prevention Month.
Family Violence Prevention Month began as an education campaign created by a concerned group of citizens in the town of Hinton in 1986. Their work inspired the Government of Alberta to support family violence prevention as an ongoing provincial initiative, resulting in the creation of Family Violence Prevention Month.
Each year, Rowan House Society joins shelters and organizations across the province in amping up our efforts to shine a spotlight on the importance of preventing and ending domestic abuse.
To learn more about Family Violence Prevention please visit Family Violence Prevention Month — Rowan House Society.
To view the Council proclamation, visit the link here.
-30-
For more information please contact:
Town of High River

403-652-2110