High River Mayor and Council to be Sworn in October 25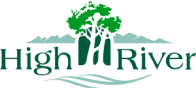 by Town of High River
21/10/2021
October 21, 2021
High River – The Town of High River is pleased to announce the swearing in of the newly elected Mayor and Council on Monday, October 25 at 3 p.m.
Following the swearing in ceremony, Council will hold its Organizational meeting. The ceremony and meeting to follow will be streamed live, in keeping with current COVID-19 Public Health Orders. Residents can watch by clicking here.
Mayor and Council that will be sworn in are Craig Snodgrass (Mayor) and the following Councillors: Jamie Barton, Jenny Jones, Kelly Killick-Smit, Jamie Kinghorn, Michael Nychyk and Brenda Walsh.
The ceremony, officiated by Senator Scott Tannas, will be as follows:
• Welcome Remarks
• Recognize and thank outgoing Council and newly elected Council
• Swearing in ceremony
• Concluding remarks
• Organizational meeting to follow
For those unable to tune in live, both will also be available on the Town's YouTube channel following the event.
For more information, please contact:
Jody Hipkin
jhipkin@highriver.ca
403-603-3580.