High River's FCSS to Celebrate Seniors' Week June 6 – 10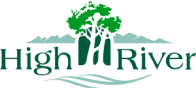 by Town of High River
03/06/2022
Community
High River's FCSS to Celebrate Seniors' Week June 6 – 10
HIGH RIVER: Seniors' Week is almost here - and we can't wait to celebrate! The Town of High River's Family and Community Support Services team is pleased to host daily events from June 6 – 10 that recognize the important role seniors play in our community. This year our theme is "The Earth Laughs in Flowers."
Please join us in the following Seniors' Week activities! Registration and transportation details are below.
Monday, June 6 – The first 50 Seniors at Colossi's will get a brewed coffee on us!
Tuesday, June 7 –

FCSS staff will be delivering flowers to Seasons Retirement Community.
Delivering bouquets to the Manor, Long-Term Care, and Friendship Centre.

Wednesday, June 8 –

Grandparents Day at the Family Centre from 9 am to 11:30! Grandparents are invited bring their grandchildren (0-6 yrs old) to the Family Centre. Enjoy playing games and connecting with others. Coffee, tea, and treats will be available
From 11 am to 2 pm, FCSS will host a Seniors' Tea Time at the FCSS Resource Centre (Culture Centre) 251 9th Ave SW
Cycle Without Age Trishaw rides. "Tri" it out – it's fun!

Thursday, June 9 – The first 50 seniors at the SE Tim Hortons (by No Frills) will receive a free coffee on us!
Friday, June 10 – FCSS Staff will be delivering "Planting Laughter" gift packages
Registration and Transportation: For High River seniors, transportation to the Culture Centre will be provided on Tuesday, June 7 and Wednesday, June 8. To register for a ride, please contact FCSS 24 hours before the activity at 403-652-8620.
Special thank you to the SE Tim Hortons and Colossi's for their contributions and support for our Seniors' Week activities.
The Town is encouraging all local businesses to take part by finding unique ways to recognize seniors this week. Post pictures, tag the Town of High River, and use #Seniorsweek! In your post, feel free to challenge other local businesses to participate!
-30-
For more information, please contact:
Family and Community Support Services
403-652-8620