High Stream Flow Advisory Lifted for Highwood River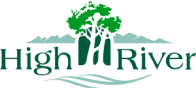 by Town of High River
23/06/2022
HIGH RIVER – Alberta Rivers has lifted the High Stream Flow Advisory for the Highwood River. River monitoring will continue for the coming week and residents will be advised of any updates.
Current status Highwood River below the Little Bow Canal:
Flow rate: 67.90 Cubic Meters per Second
Water level is 1.89 Meters
Residents are asked to stay away from the Mercer, Beachwood and Wallaceville areas:
Following the heavy rain and winds last week, these areas remain a safety hazard.
These areas will be assessed, and residents will be notified when they are considered safe to enter.
Please watch the Town's website and social media for ongoing updates in the coming week.
- 30 –
For more information:

Town of High River
403-652-2110