Lane Closure - 12 Avenue and 1 Street SE - Oct. 7-21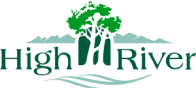 by Town of High River
06/10/2022
Community Construction
HIGH RIVER - Lane closure in effect at 12 Avenue and 1st Street SE October 7 - 21 for concrete repair. Pedestrians and vehicles can pass the work area from all directions. Please use caution when driving by work crews.


When: October 7th to October 21st
Where: 12th Avenue and 1st Street SE. Please see the map below and also attached.
What: Lane closure on 12th Avene and 1st Street
Why: Concrete repair by Marmot Construction
Thank you for your patience and understanding as this work is carried out.
- 30 -
For more information:
Town of High River
403-652-2110