High River Town Council Proclamation Marks National Indigenous Peoples Day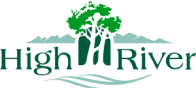 by Town of High River
15/06/2022
Community Council
HIGH RIVER, AB – At their regular meeting of Council on June 13, Craig Snodgrass, Mayor of High River, read a proclamation officially recognizing June 21 as National Indigenous Peoples Day.
"To show support for this important day and to recognize Indigenous people in our community and the Treaty 7 area, Council proclaims June 21 as High River's Indigenous Peoples Day, coinciding with the national event," noted Craig Snodgrass, Mayor of High River.
June is also National Indigenous History month. High River proudly recognizes the rich history, resilience and diversity of Indigenous people who have inhabited this area and contribute to our shared heritage, and shared future.
On June 21, National Indigenous Peoples' Day, the Treaty 7 flag will be raised at Town Hall. Read more about the role of Indigenous people's contributions to High River's heritage on the Town's website. View the Council proclamation here.
To subscribe to this and other news from the Town of High River, click here and complete the 'Subscribe Today' online form. Receive news and event alerts straight to your inbox!