Project Update | Hamptons Bypass & Landfill Pathway Upgrade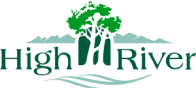 by Town of High River
08/08/2023
Community Construction
Project Update | Hamptons Bypass & Landfill Pathway Upgrade
HIGH RIVER – Work is underway on the Hampton Hills Bypass Connector Project. Residents can find updates on the project's status, closures, and upcoming schedule below. Thank you for your patience during this major construction initiative. The new connector road will improve road alignment, surfacing and alleviate traffic and dust concerns, benefitting the Hamptons, Sunrise, and Sunvale neighbourhoods and the entire High River community.
Ensuring residents can navigate around construction areas safely and making sure work crews can work efficiently and safely are important aspects of this project. Please note that access to the subdivision will remain available throughout construction.
Hamptons Blvd and 2nd Avenue SE Intersection Closure | August 14 @ 9:00 AM
Both vehicles and pedestrians will be restricted from accessing the Hamptons Blvd and 2nd Ave SE intersection. Pedestrians are asked to maintain a safe distance from the construction at all times.
Intersections will be closed one at a time to allow for conversion from a four-way stop to mini-roundabouts.
Pathway Upgrade Details
The Hamptons Landfill Pathway Upgrade contract has been awarded, and construction is set to begin in coordination with the Hamptons Bypass Road project. The existing 1.5m gravel pathway will be upgraded to a more spacious and durable 2.5m asphalt pathway, providing improved accessibility and user experience. 
Landfill Park Access
Access to Landfill Park will be temporarily closed to facilitate the construction of the upgraded pathway. This closure is necessary to ensure the safety of everyone involved in the construction process.
Please stay informed by following the Town's official social media accounts and visiting highriver.ca for the latest news on this project and other developments. Related news can be found HERE.
Thank you for your cooperation and support in making our community better.
-30-
For more information:
Town of High River
403-652-2110