Hamptons Bypass Connector Road Project Begins June 26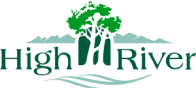 by Town of High River
20/06/2023
Community Construction Council
HIGH RIVER AB - On May 23, 2023, the Hamptons Bypass Connector project tender was approved by Town Council. Work to construct a paved bypass around the Hamptons development begins on June 26, with completion planned for the coming fall.
Access to the subdivision will remain available throughout construction.
Once construction is underway, the Bypass Road will remain closed through the majority of the project.
As work progresses, intersections will be closed one at a time, to allow for conversion from a four-way stop to mini-roundabouts.
Please drive with care in this area and obey all traffic direction.
Project map, schedule and details
Project Benefits
The new connector road will improve road alignment and surfacing, plus alleviate traffic and dust concerns. It benefits the Hamptons neighbourhood and the entire High River community. Work will include traffic circles, landscaping and a pathway to the nearby school as well as connections to the Happy Trails network.

Last fall, as part of the Hamptons Bypass Project, CIMA+ surveyed residents about the planned project. This report was shared with Council at their meeting on May 23, 2023. Feedback from residents was shared to help inform the final design and project plan.

For timely updates on this project:
Follow the Town's Construction Corner and Major Project Page and official social media channels for timely updates on this project. Subscribe to news to receive updates to your email inbox.
- 30 –
For more information:
Town of High River
403-652-2110