Remembrance Day Garbage Collection Change to November 10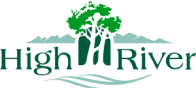 by Town of High River
01/11/2022
Garbage Collection Schedules
Remembrance Day Garbage Collection Change to November 10
In observance of Remembrance Day on November 11, Friday's residential garbage collection will be picked up on Thursday, November 10. Please have your bins out by 7:00 am and leave them in place until collection occurs.
For more information regarding Garbage Collection dates, please visit High River - Residential Garbage Collection Services.
The Recycle Centre will be closed on November 11 and re-opens on November 12 8:00 am – 5:00 pm.
For updates, follow us on social media or check out highriver.ca.
-30-
For more information please contact:
Town of High River
403-652-2110