Restriction Exemption (REP) Program in Effect at Town Rec Centre September 24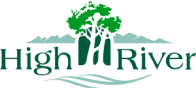 by Town of High River
23/09/2021
Community Sports & Fitness COVID-19
HIGH RIVER - Information listed below will be in effect at the Bob Snodgrass Recreation Centre access as it returns to full capacity on September 24.
On September 24 the REP Program will enable the BSRC to return to full capacity. The following Alberta Health Services (AHS) health and safety protocols will be in place. The full AHS Public Health Order can be reviewed here: AHS Order 43-2021. If you do not meet the requirements listed below, please contact our Parks and Recreation staff about a refund: 403-652-4042 or email parksandrec@highriver.ca
1. Masking and distancing requirements
Face masks must be worn at all times unless engaged in physical activity or by other exception noted in AHS Order 43-2021
The Town and its Recreation staff strongly recommend continued physical distancing where possible
2. Entering the Bob Snodgrass Recreation Centre
Following AHS public health orders, the following entry requirements will apply each time you visit the BSRC; the Town will not store any medical records. All documentation must meet AHS standards outlined in AHS Order 42-2021
Enter via the East Lobby Entrance only (3rd St SE side of the building)
Anyone under the age of 18 participating in a sport is exempt from these requirements.
Spectators aged 12+ are required to meet the AHS defined entry requirements below:

o Show proof of vaccination – OR –
o Show an original Medical Exemption letter from an authorized health professional – OR –
o If participants do not have proof of vaccination, you may show proof of a negative, privately paid-for test result from a sample taken within the prior 72 hours
3. User Groups accessing BSRC
All user groups are required to participate in the REP program
All user groups must have a written REP plan in place
User groups will be required to ensure entry requirements of their participants meet the above standards (noted in #2, above).
User groups will need to confirm all AHS requirements have been met
All user group participants must be prepared to provide proof of entry requirements
4. Concession
The Edge Concession will remain open. Please follow The Edge Sports Grill on Facebook for current operating hours.
Masks may only be removed at dining tables while consuming food - food may not be taken into the stands. Tables will be placed inside the arena.
Order 42-2021 notes a general exception to indoor masking if patrons are seated at a table while consuming food or drink or, while standing at a standing table while consuming food or drink, as long as the person remains at the standing table at all times while consuming the food or drink.)
Thank you for your patience and cooperation. During this Public Health Emergency, we encourage everyone to work together and show kindness to fellow residents while making use of this shared recreation facility.
- 30 -
Media Contact:
Chris Prosser, CAO
Town of High River
cprosser@highriver.ca
Ph: 403.652.2110
Media are invited to contact communications@highriver.ca for assistance with inquiries.