Residential Property Sales - Online Information Available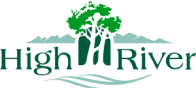 by Town of High River
31/03/2022
Community Council
HIGH RIVER, AB – The sale of fourteen residential properties on Riverside Drive and High View Park is set to begin the week of April 18. Information about the properties is now posted on the Town's website. Get ready to make your bid!
"We are happy to finally move ahead on these sales, put this chapter behind us and see these homes come back to life with new owners moving in," said Mayor Craig Snodgrass. "These are great neighborhoods and beautiful homes backing onto the Highwood Golf Course. We expect these houses will move quickly."
These homes were purchased by the province as part of a buyout following the 2013 flood. The Town has purchased them back from the Province, taking possession of them on March 28. With World-class protection in place, High River is one of the safest communities in Canada. A flood mitigation network protects the entire town, including the Northwest and these properties.
The Town plans to sell two properties every two weeks - one single family detached and one semi-attached home. A sealed bid process will be used to ensure fairness and transparency. Details about each property and how the sealed bid process will work are now posted on the Town's Residential Property Sale page including:
Individual property sales packages including photos
Open house dates
Details about the sealed bid process and starting bid prices
A schedule for the sales of these properties.
The minimum or starting bid for each property
The price of each property will reflect the amount the Town has spent to purchase it back from the province, including legal and land transfer fees. The goal is to complete the sales by the end of July 2022.
Be sure to check the website and follow the Town's social media channels for ongoing updates as sales begin.
-30-
Media: For FAQs and details, visit the Town's Residential Property Sale page
Media Contact:
Craig Snodgrass
Mayor – Town of High River
www.highriver.ca
csnodgrass@highriver.ca
Ph: 403.652.2110
"Making A Positive Difference Now and For Generations to Come"