Seasonal RV Parking Restrictions Begin October 30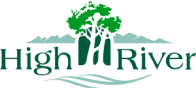 by Town of High River
12/10/2022
Community
HIGH RIVER – On October 30, seasonal RV parking restrictions will come into effect. During the past two years, RV parking restrictions were eased as people used RVs for the purposes of self-isolation during the COVID-19 pandemic.

We appreciate that residents understand the need to return to regular operations this year. Between October 30 and April 1, High River residents are encouraged to park their RVs within their property limits or use one of High River's RV storage lots.
The details are found on the Town's website:
High River's Traffic Bylaw 4563/2019
Page 7, #39 – Recreational Vehicles (RVs) and Trailers:
No person shall keep or maintain a RV in a Frontage between October 30 and April 1.
No person shall use an RV for living, sleeping, or housekeeping purposes other than in a designated campground.
No person shall permit the wheels to be removed from an RV or Trailer or affix the RV to the ground to prevent its ready removal.
No person shall connect an RV to any public utility except for required servicing.
Residents parking their RV in front of their homes may result in enforcement action, including issuing of a violation ticket.
If you have any questions or concerns regarding the Traffic Bylaw, please contact Protective Services at 403-603-3644.
- 30 –
For more information:
Town of High River
403-652-2110
Resident questions
Protective Services - 403-603-3644