Small Lane Closures in Effect for Summer Street Maintenance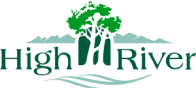 by Town of High River
06/07/2023
Maintenance Construction
Small Lane Closures in Effect for Summer Street Maintenance
HIGH RIVER – Residents may notice minor traffic disruptions and delays over the next two weeks as external contractors work to maintain our streets.
Starting Wednesday, July 7, external crews will paint street lines and crosswalks on Centre Street, and 12 Ave. SE. Work will be carried out during the night to minimize disruptions to local traffic. There will be minimal interference with daytime traffic. 
Residents will also notice the presence of external contractors conducting crack sealing around the Town. The essential maintenance is aimed to preserve and extend the lifespan of our road surfaces. 
While commuting, please remain aware of your surroundings and watch for signs and flaggers directing traffic. 
For the most up-to-date news and events, please stay tuned to our social media channels or visit highriver.ca/news. 
- 30 –
For more information:
Town of High River
403-652-2110