Town partners with Community Futures Highwood to bring SMARTstart program to High River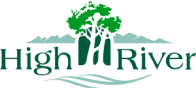 by Town of High River
26/08/2022
Business Community
HIGH RIVER – The Town of High River has partnered with Community Futures Highwood to bring the SMARTstart program to High River.
SMARTstart is an eight-month entrepreneurial training program starting Oct. 19, 2022 for business owners in the first three years of operations or aspiring entrepreneurs with a business idea.
The training program provides businesses with a toolbox of resources and support. SMARTstart is delivered through in-person and online learning that creates a collaborative team atmosphere will help participants forge stronger relationships that connect you into your business community and to regional business resources. Participants are also matched with a local business mentor for 1-on-1 support throughout the program.
When: October 19, 2022
Cost: Registration Deadline Sept. 25

Before Aug. 31 - $300
After Aug. 31 – Non-Chamber Member $350
Chamber Member $300
Visit the SMARTstart website at www.smartstartyourbusiness.ca/community/highwood/ for more details or to register.
-30-
For more information:
Town of High River
403-652-2110