Support the community ­by joining a Town Committee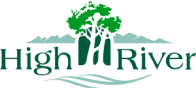 by Town of High River
28/07/2022
Community Council
HIGH RIVER – Are you looking for a meaningful way to support and give back to the community? There are a number of High River Boards and Committees that have open volunteer positions. Joining a Town board or committee is a great way to help shape your community by sharing your knowledge, experience and ideas while meeting like-minded community members.

Town boards and committees that currently have vacancies are:
Assessment Review Board (five vacancies)
Community Vitality Advisory Committee (one vacancy)
Protective Services Committee (two vacancies and one youth member vacancy)
Subdivision and Development Appeal Board (one vacancy)
Visit https://highriver.ca/council/b... for more details on these available positions or to submit a volunteer application.
-30-
For more information:
Town of High River
legislativeservices@highriver.ca
403-652-2110