Town Holiday Weekend Hours and Advance Poll Voting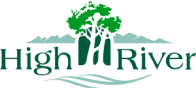 by Town of High River
06/10/2021
Community Parks & Recreation Council
The Town of High River Council and staff wish you a safe and happy Thanksgiving holiday. We are thankful to live in such a caring, and beautiful community!
Town facilities will be closed on Monday, October 11 for the Thanksgiving holiday including Town Hall, the Bob Snodgrass Recreation Complex, Town Operations, Recycle Centre, the FCSS Resource Centre and the Greater Foothills Family Centre. Regular hours resume on Tuesday, October 12.
The Bob Snodgrass Recreation Complex will be open for Advance Poll voting October 7-9. Please come vote early to avoid line ups on Municipal Election Day, October 18. More information can be found on the Town website including additional Advance Poll dates October 14-16.
Essential emergency services such as High River Fire Department not affected by the holiday weekend. Have a safe and happy holiday!