Traditional Festivities Return for High River's Christmas 2022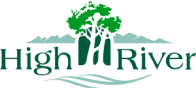 by Town of High River
03/11/2022
Community Garbage Collection Schedules
HIGH RIVER – A traditional Christmas in High River is an unforgettable family experience! The Town of High River welcomes a full slate of traditional holiday events this year. Join residents and visitors from near and far to enjoy family activities, outdoor fun and our famous Christmas Parade.
As the countdown is on, the Town would like to share information to help people looking for details about events from now to New Years.
Holiday Season Community Events Information
High River Little Britches and Santa Parade – times, maps, parade entries
Other Festivities – please visit https://highriverchristmas.ca/ for information about volunteering, registering, attending or to add your event to the website
Light Up George Lane Park
Christmas Markets
Santa Visits
Nativity
Town of High River Holiday Season Information
Visit the Town's website: https://highriver.ca/christmas-holidays-2022
Parks and Recreation holiday activities and special events
Ice Rink information
Facility closures over the holidays from Christmas to New Years statutory holidays
Council meeting dates and agendas
Learn about events, and promote your event
High River's community spirit shines through as everyone works together to spread joy during the holiday season. Residents, friends, family and visitors from near and far gather to experience the magic of a small-town Christmas as the Town lights up with festivities for young and the young at heart! We wish everyone the best of the season and look forward to seeing you around Town!
For more information:
Town of High River
highriver.ca/Christmas-holidays-2022
Community Events
highriverchristmas.ca