Town of High River Filming Season Kicks Off May 25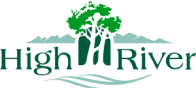 by Town of High River
24/05/2022
Community
HIGH RIVER, AB: The Town of High River is proud to be a film-friendly community and once again will be the preferred destination for a major production.
Filming will occur in various locations throughout Town beginning on Wednesday, May 25. This major production will involve filming scenes with loud noises, including gunfire over the next few days.
View filming traffic impacts below:
May 25 - 26 and June 3 - 6

No parking on 1 Street SW from the Highwood Museum to the traffic circle

Thursday, May 26, from 8 am to 4 pm

No parking on Third Ave SW in front of the Vespucci Building

Thursday, May 26 from 8 am to 8 pm

No parking on MacLeod Tr SW (in front of Knee Deep Bar & Grill) Intermittent Traffic Control will be in place

Friday, May 27 from 6 am to 11 am

Intermittent traffic control on Ninth Ave in front of the Charles Clark Health Clinic and at the intersection of 10th Ave SW and 4th St SW

Friday, May 27 from 10 am to 2pm

Road closure on Fifth Ave SW, with intermittent traffic control on MacLeod Tr SW as needed

Friday, May 27 from 8 am to 8 pm

Road closure on Fourth Ave SW, from Macleod Tr SW to 1 Street SW
Residents are asked to keep their distance from the production and remain patient while filming occurs. Support from residents is greatly appreciated and maintains High River's status as a preferred film destination.
The Town will continue to provide updates on film locations and temporary traffic detours as the production continues.
-30-
For more information, please contact:
Town of High River
403-652-2110