Town of High River Hosting Major Production copy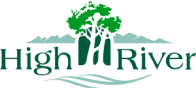 by Town of High River
26/05/2022
Community
Overnight filming will occur in a couple of locations across Town beginning on Monday, May 30.
Periodically, there will be loud noises including simulated gunfire. Affected businesses and residents have been notified in writing.
View traffic impacts below:
Monday, May 30 to Wednesday, June 1: 6 pm to 6 am

Road closure on Sullivan Rd SW that will be open to local traffic only
Road closure on Riverbank off 498 Ave, with detours in place
Residents are asked to keep their distance from the production, follow traffic signs, and remain patient while filming occurs. The Town is proud to be a film-friendly community, and support from residents is greatly appreciated and maintains High River's status as a preferred film destination.
Updates on film locations and temporary traffic detours will be provided as the production continues.
-30-
For more information, please contact:
Town of High River
403-652-2110